The Web20Classroom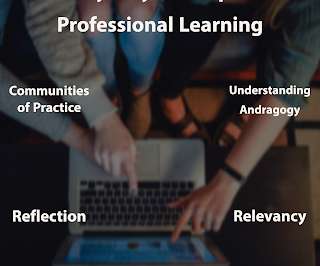 Wanna Know If Students Are Learning? Ask Them These 4 Questions
The Web20Classroom
MARCH 4, 2019
It can be a struggle to best help students understand what they are learning or for students to articulate their learning in meaningful ways. This was especially difficult for me starting out in on my teaching journey.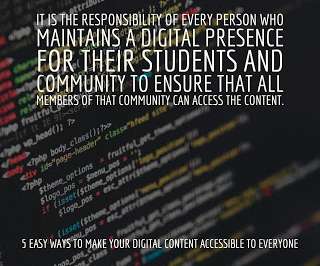 5 Easy Ways To Make Your Digital Content Accessible To Everyone
The Web20Classroom
AUGUST 27, 2017
Reaghan is my oldest daughter and about to start third grade. At 2 years of age I noticed she wasn't talking much and when she did talk you couldn't really understand what she was trying to say. After talking to her pediatrician it was decided to have her evaluated for her speech.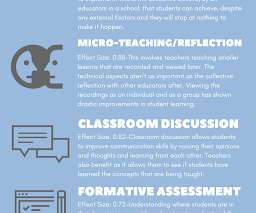 High-Impact Instructional Strategies To Use Right Now
The Web20Classroom
NOVEMBER 9, 2018
Engagement versus effectiveness. This is a conversation I have been having with educators and leaders all over the country for a while now. Just because we see students engaged in learning might not mean actual effective learning is taking place.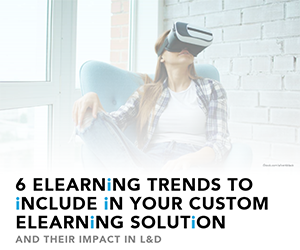 6 eLearning Trends in Custom eLearning Solutions
Advertisement
Most digital learning trends focus too much on the "digital" and not enough on the "learning". It is not enough that content builders master available tools. We need a return to core learning fundamentals. Get Inno-Versity's eBook for 6 of the most important trends coming to digital learning.

Digital Learning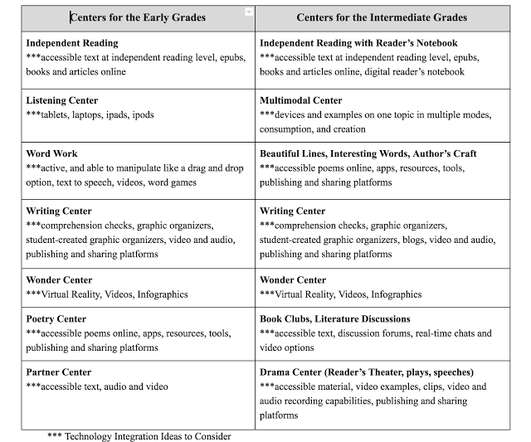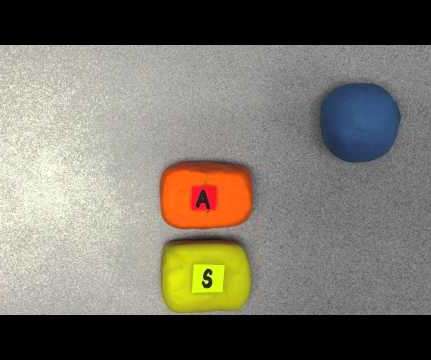 Why All Educators Need SAMR And TPACK
The Web20Classroom
APRIL 11, 2018
Lately, the work I've been doing with teachers and leaders has centered around the engaging and effective use of technology.
The 6 Truths Of Effective Educators
The Web20Classroom
JANUARY 17, 2019
In all the work I have done with countless educators from across the world I believe we can break them down into two groups. Good Teachers and Great Teachers. What separates the two is effectiveness. Effective Educators are those that have a set of truths that they live by. It's what they wake up everyday thinking about and striving for. It doesn't mean they aren't human. Quite the contrary.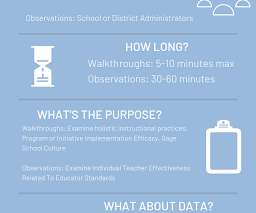 Walkthroughs And Observations: There Is A Difference
The Web20Classroom
DECEMBER 11, 2018
As a former Director of Instructional Technology I was tasked with training all district and school leadership on the process of walkthroughs. We'd spend 2 days reviewing protocols, analyzing data and how to lead conversations. Afterwards they would go out and conduct their walks.
Language Should Never Be A Barrier
The Web20Classroom
APRIL 8, 2019
I recently returned from a trip to Paris, France where I attended a gathering with over 250 educators from across the world. In their respective countries, these educators were the best of the best; innovative, creative and focused on creating student-centered learning for everyone.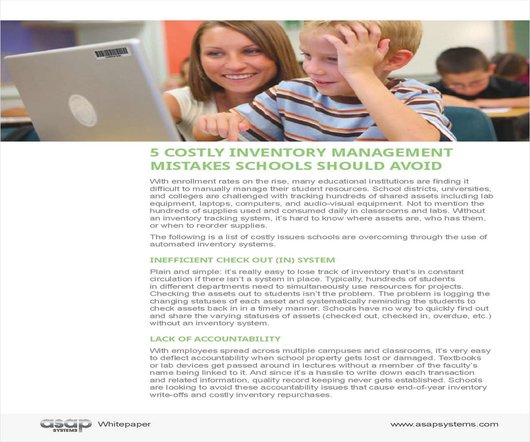 5 Costly Inventory Management Mistakes Schools Should Avoid
Advertisement
If your school is like most, inventory and/or asset management plays a critical role in daily operations.