Sat.Apr 22, 2017 - Fri.Apr 28, 2017
Two Guys Show Back on the Air!
Two Guys and Some iPads
APRIL 25, 2017
Hello Everyone! After a hiatus, the Two Guys Show is coming back! I will be hosting the show (Brad) and I am looking for some guest hosts to join me from time to time! Who would YOU like to see join me as a co-host of the show? Tweet me @techbradwaid with your pick for co-host
Competencies vs. Skills
A Principal's Reflections
APRIL 23, 2017
The 21st Century skills discussion and debate has waged on even prior to the onset of this century.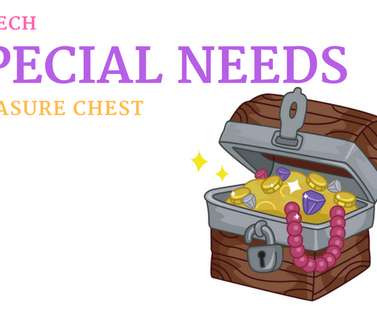 Special Needs #edtech treasure chest with Jennifer Cronk
The CoolCatTeacher
APRIL 25, 2017
A conversation with Jennifer Cronk on episode #62 of the 10-Minute Teacher From the Cool Cat Teacher Blog by Vicki Davis Follow @coolcatteacher on Twitter. Today Jennifer Cronk @jenniferacronk helps us empower those with special needs.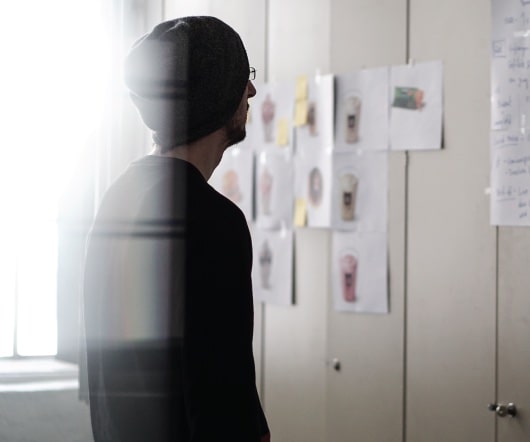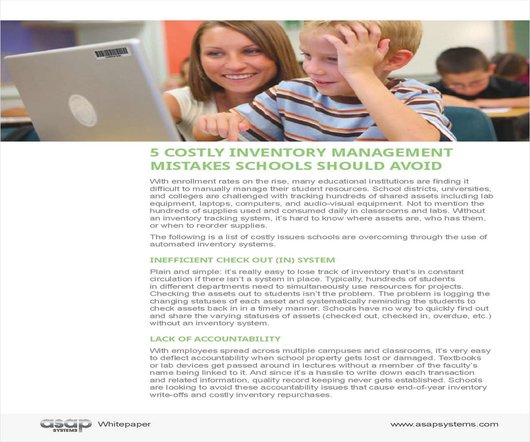 5 Costly Inventory Management Mistakes Schools Should Avoid
Advertisement
If your school is like most, inventory and/or asset management plays a critical role in daily operations.

More Trending