2017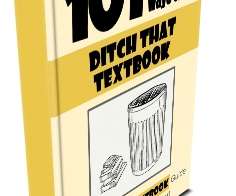 10 add-ons to Google Classroom you MUST try
Ditch That Textbook
FEBRUARY 16, 2017
The basic functions of Google Drive and Google Classroom are only the starting point for the innovative and creative uses one can use in the classroom. Alice Keeler, my co-author in our upcoming book Ditch That Homework, proves that again and again.
Epic Classroom Blogging with Elementary Students
The CoolCatTeacher
APRIL 4, 2017
A conversation with Rayna Freedman in episode 47 of the 10-minute Teacher From the Cool Cat Teacher Blog by Vicki Davis Follow @coolcatteacher on Twitter. Today Rayna Freedman @rlfreedm has a student classroom blog that will completely blow you away!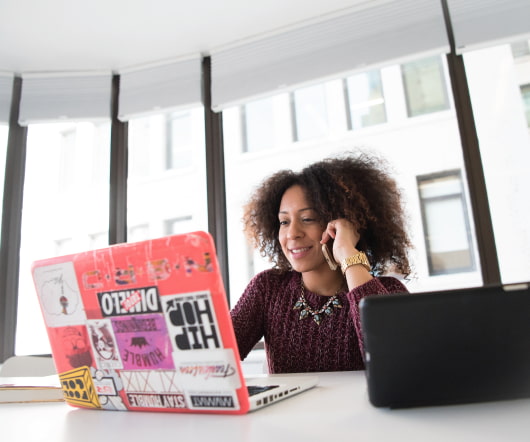 How to improve student engagement
The Christensen Institute
MARCH 14, 2017
Most teachers struggle with low student engagement, particularly at the middle school and high school levels. "My My students don't seem to care.". They don't see how school is relevant.". They won't put in the effort.". Those statements from teachers about their students are all too common.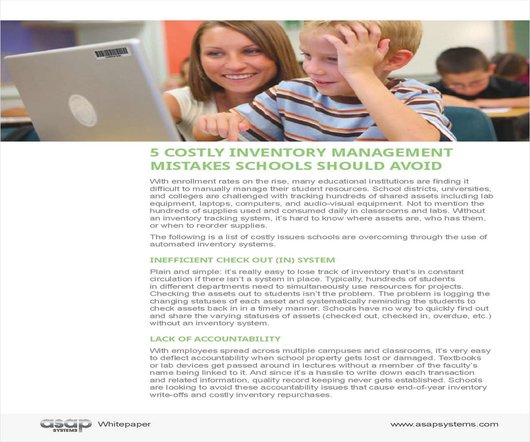 5 Costly Inventory Management Mistakes Schools Should Avoid
Advertisement
If your school is like most, inventory and/or asset management plays a critical role in daily operations.

More Trending