Mon.Apr 24, 2017
15 Top Educators to Follow on Twitter in 2017
Edudemic
APRIL 24, 2017
Teachers and educators can follow these 15 inspirational educators on Twitter to learn about the best and latest teaching trends directly from a source who knows what they're talking about. The post 15 Top Educators to Follow on Twitter in 2017 appeared first on Edudemic.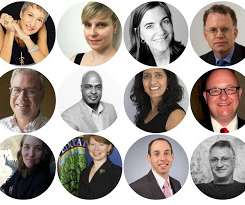 Streaming Live from NY Today - The Global Leadership Summit
The Learning Revolution Has Begun
APRIL 24, 2017
Global Education Leadership Week (GLW) is a week-long celebration of leadership through global action in K-20 education, taking place this coming week, April 24 - 28, 2017, and organized by the Global Education Conference (GEC) Network.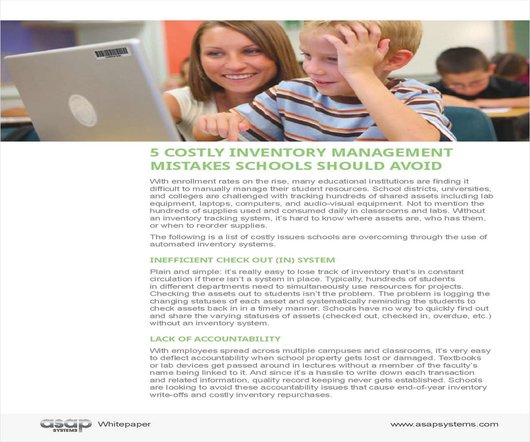 5 Costly Inventory Management Mistakes Schools Should Avoid
Advertisement
If your school is like most, inventory and/or asset management plays a critical role in daily operations.

More Trending