2013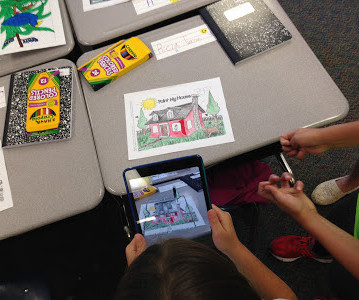 Augmented Reality to Inspire Creative Writing
Two Guys and Some iPads
SEPTEMBER 6, 2013
Using ColAR Mix and augmented reality to bring learning to life! During this first week of school, I wanted to inspire my students to be creative and have fun with their learning. In years past I have always struggled to make my writing lessons fun and engaging, yet productive.
Summer Learning Series-Doing More And Learning More With Diigo
The Web20Classroom
JULY 24, 2013
This is the sixth post in my Summer Learning Series. These are short posts with tools, tips and resources for you to try something new this summer or something you can take to the classroom in the Fall. First was Collaborative Learning With Edmodo and then we followed up with Learning With Hashtags.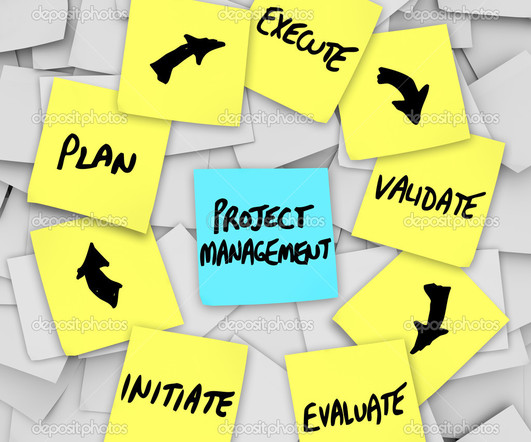 My Workflow as CIO - includes heavy use of Evernote
Educational Technology Guy
DECEMBER 23, 2013
I am the Chief Information Officer (CIO) for an urban public school district. We have over 21,000 students, 3500 faculty and staff, 40 buildings, 15,000 devices, a full data center and fiber network, and an IT department staff of 15.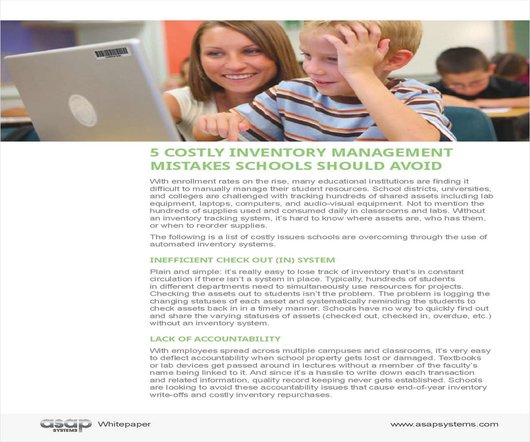 5 Costly Inventory Management Mistakes Schools Should Avoid
Advertisement
If your school is like most, inventory and/or asset management plays a critical role in daily operations.

More Trending