Mon.Apr 17, 2017
Stop Taking Grading Home
Catlin Tucker
APRIL 17, 2017
In January I wrote a blog post titled " New Year's Resolution: I'm Moving ALL Assessment into the Classroom." " I'm here to update everyone. Since January, I have not brought a single stack of digital papers home to grade! It's been amazing!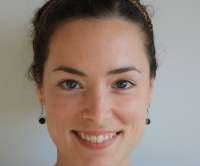 District says 24 credits and a D-minus average aren't good enough
The Hechinger Report
APRIL 17, 2017
WINDSOR LOCKS, Conn. When Kylie Jones brings home her report card, it doesn't have any A's, B's or C's. The Windsor Locks High School freshman belongs to the first cohort of students going through middle and high school under a new system.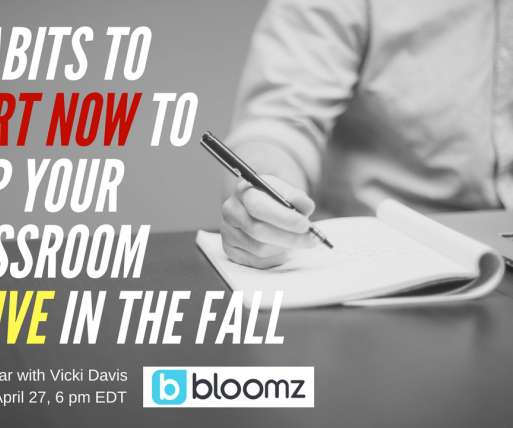 5 Habits to Start Now to Help Your Classroom Thrive in the Fall
The CoolCatTeacher
APRIL 17, 2017
From the Cool Cat Teacher Blog by Vicki Davis Follow @coolcatteacher on Twitter. Want to prepare to have an amazing fall now? Would you rather have a summer to just spend some time healing up and getting yourself back together?
What is the experience our students tell others about their time in school?
The Principal of Change
APRIL 17, 2017
The following is an excerpt from Jeff Bezos (CEO and founder of Amazon) and the annual letter to his shareholders : "Jeff, what does Day 2 look like?". That's a question I just got at our most recent all-hands meeting. I've been reminding people that it's Day 1 for a couple of decades.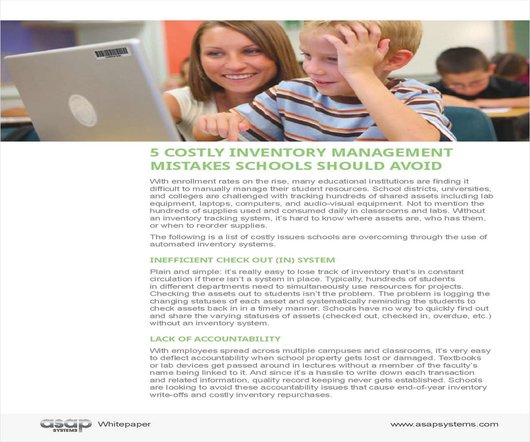 5 Costly Inventory Management Mistakes Schools Should Avoid
Advertisement
If your school is like most, inventory and/or asset management plays a critical role in daily operations.

More Trending