2014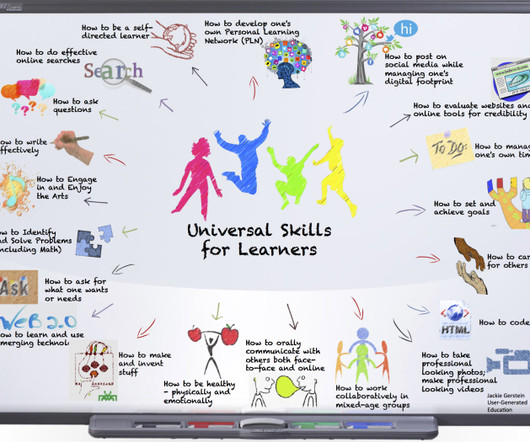 Universal Skills All Learners Should Know How to Do
User Generated Education
DECEMBER 5, 2014
This morning I was thinking about the things that all young people should know how to do regardless of income, geographical location, life goals, etc. I started a list – see below. Some have "always" been true – some are unique to this century of learning.
6 Platforms to Create Augmented Reality
Two Guys and Some iPads
FEBRUARY 23, 2014
When most people first try augmented reality(AR) in education, they start with applications that have the AR content already built into the app. Apps like AR Flashcards , PBS Kids CyberChase Shape Quest , and Crayola Color Alive have this, and are a great way to get your feet wet.
Why Formative Assessments Matter
The Web20Classroom
JUNE 4, 2014
Back in my first year, I was teaching a unit on the parts of the Periodic Table. The students needed to know where they could identify elements that were typically metals, non-metals, gases and be able to identify elements based on their Atomic number among other tasks.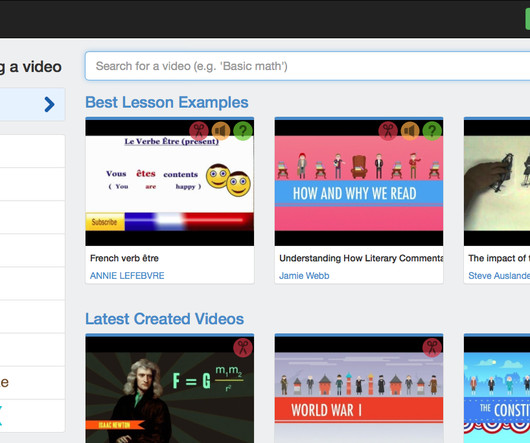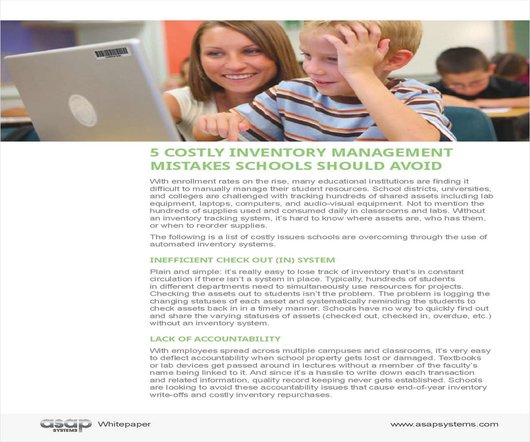 5 Costly Inventory Management Mistakes Schools Should Avoid
Advertisement
If your school is like most, inventory and/or asset management plays a critical role in daily operations.

More Trending