Sat.Jan 28, 2017 - Fri.Feb 03, 2017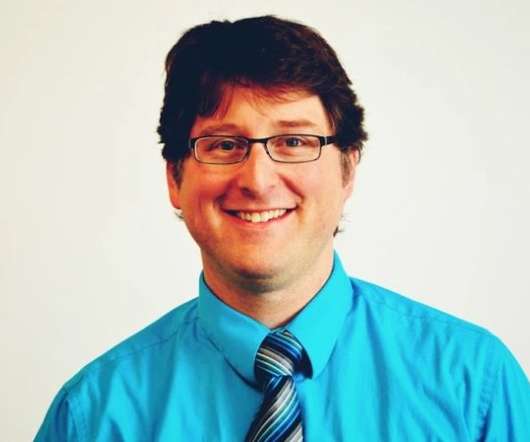 #05: 5 Ideas for Using Game-Based Learning in your Classroom Today
The CoolCatTeacher
FEBRUARY 3, 2017
10MT: A 10-Minute Teacher Interview with Michael Matera From the Cool Cat Teacher Blog by Vicki Davis Follow @coolcatteacher on Twitter. Michael Matera (@ mrmatera ) is a middle school teacher, author of Explore Like a Pirate and speaker.
3 Ways To Encourage Creativity In Your Classroom This Year
The Web20Classroom
FEBRUARY 1, 2017
This post is in partnership with ACER. Over the next few months I will be writing and sharing many of the exciting classroom products they offer like tablets, desktops and more! A while back I was having a conversation with a colleague about creativity in learning.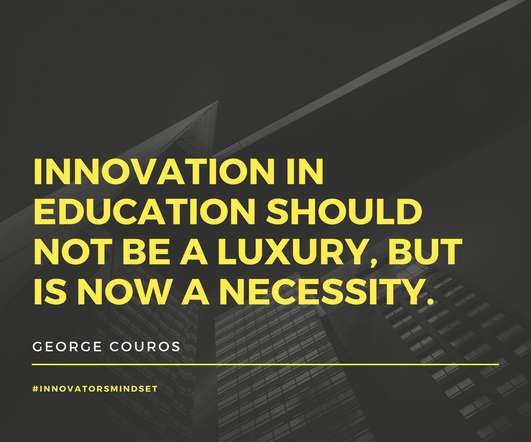 5 Arguments Against "Innovation in Education" and How You Might Respond
The Principal of Change
FEBRUARY 1, 2017
Innovation in education should not be a luxury, but is now a necessity. The world is changing so rapidly and it is not longer about schools "embracing change", but creating it. You can wait for it to happen, or you can make it happen; either way change will continuously head our way.
The 3 Biggest K–12 Tech Trends for 2017
EdTech Magazine
JANUARY 31, 2017
By Meghan Bogardus Cortez Classroom tech and data will continue to boost learning outcomes. Blended Learning Business Intelligence Classroom Data Analytics Data Governance Makerspaces Personalized Learning STEM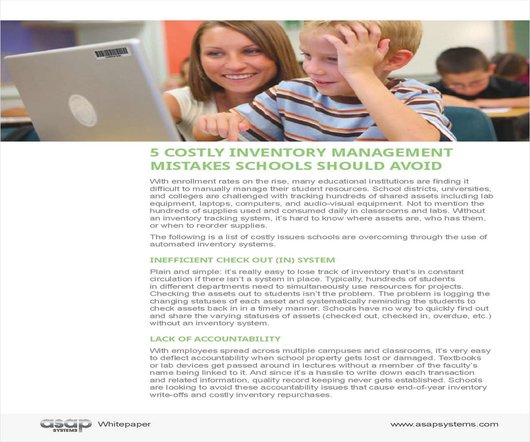 5 Costly Inventory Management Mistakes Schools Should Avoid
Advertisement
If your school is like most, inventory and/or asset management plays a critical role in daily operations.

More Trending