Sat.Mar 11, 2017 - Fri.Mar 17, 2017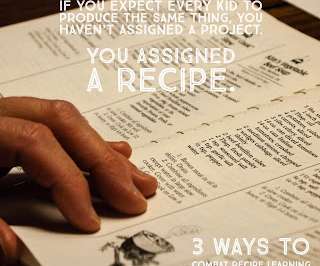 3 Ways To Combat Recipe Learning
The Web20Classroom
MARCH 11, 2017
When I was a middle school science teacher I regularly assigned projects. At the time I thought that the projects would be a great way for me to understand what my students understood about particular concepts and topics.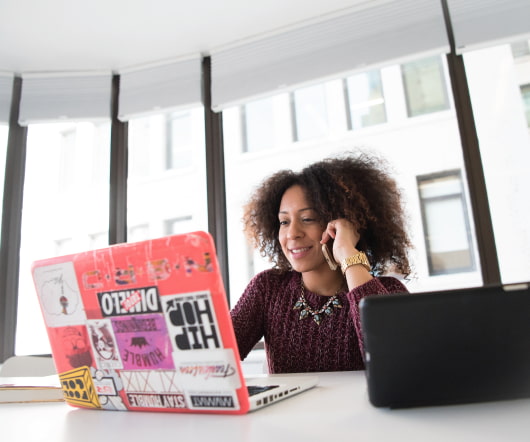 How to improve student engagement
The Christensen Institute
MARCH 14, 2017
Most teachers struggle with low student engagement, particularly at the middle school and high school levels. "My My students don't seem to care.". They don't see how school is relevant.". They won't put in the effort.". Those statements from teachers about their students are all too common.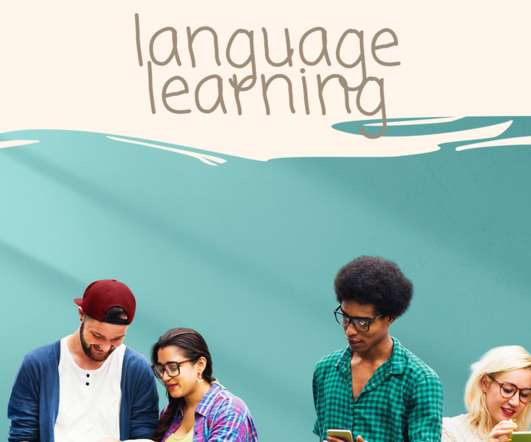 Powerful Language Learning in the 21st Century
The CoolCatTeacher
MARCH 15, 2017
Rachelle Dene Poth talks language learning and STEAM on 10MT From the Cool Cat Teacher Blog by Vicki Davis Follow @coolcatteacher on Twitter. Today Rachelle Dene Poth @rdene915 talks about teaching Spanish and STEAM with technology, student choice , and project based learning.
What Did SXSWedu Have to Say About Adult Learning?
Digital Promise
MARCH 15, 2017
What did this year's SXSWedu conference have to say about adult learning? Turns out, more than you might think. SXSWedu is one of the country's largest educational technology conferences and, as most of these conferences go, has tended to focus more on the K-12 segment than on adults who are in need of foundational skills to help them advance in the workforce.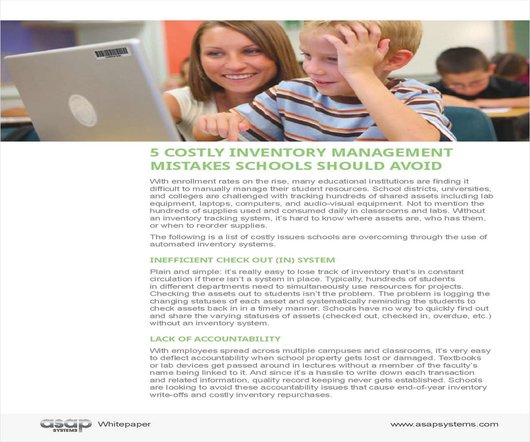 5 Costly Inventory Management Mistakes Schools Should Avoid
Advertisement
If your school is like most, inventory and/or asset management plays a critical role in daily operations.

More Trending