Adaptive Learning

OER
Related Topics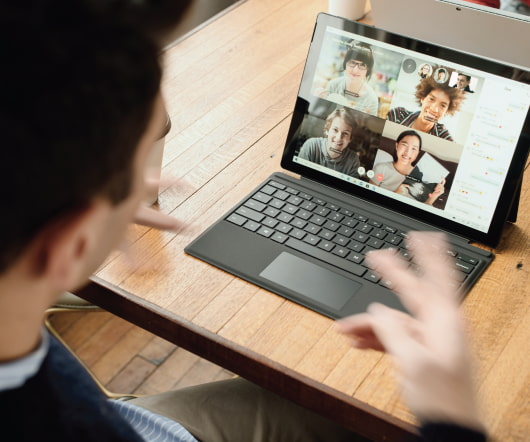 TCC Takes Z-Degrees to the Next Level With Adaptive Learning
Edsurge
JUNE 24, 2016
Now benefits like those cost reductions and higher student success rates are prompting the school to roll out more Z-degrees programs and extend its partnership with Lumen Learning by piloting next-generation adaptive OER courseware. TCC partnered with Lumen Learning in 2013 to develop open educational resource (OER) courses and degree programs with the use of the Candela platform. Tackling The Learning Curve.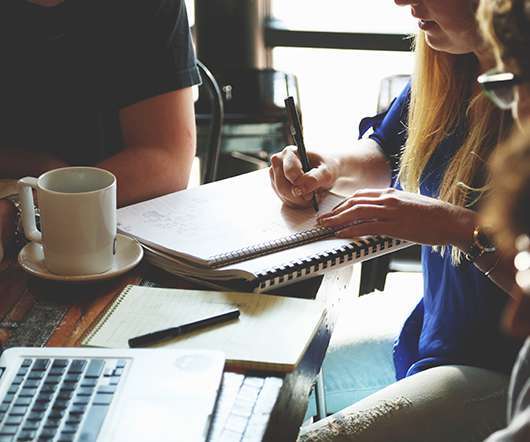 Help Deliver Better Learning From Textbooks with the OpenStax College "Concept Coach"
EmergingEdTech
NOVEMBER 19, 2015
OpenStax College is Testing Embedded Coaching Software for Their OER Textbooks … and YOU can Help. Adaptive Learning Technologies Education Technology Success Stories Free Tools & Resources Future of Education Technology Making the case for Education Technologies Open Educational Resources OER adaptive feedback software OER best open college textbooks coaching software embedded in online text books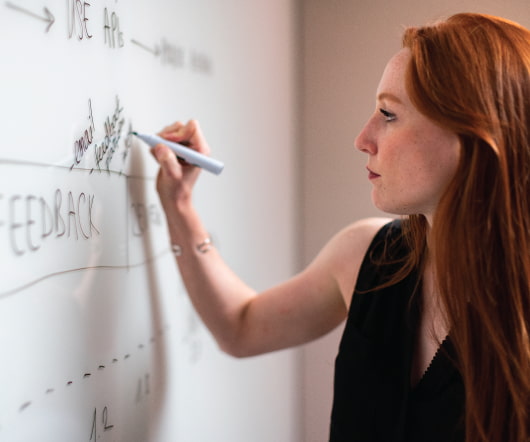 With Adaptive Tech, Students Are Saving Money and Learning More
Edsurge
FEBRUARY 28, 2017
adaptive technology. These digital tools help students master course learning goals by using data generated from students' interactions with the adaptive software to predict what students should view or do next online. By adopting the adaptive tool, we were able to completely integrate the lab and lecture during the class meeting times. Manuela Ekowo: What made CPCC begin using adaptive technology? Are you using adaptive tools in other courses?
Why new technologies often don't help students
The Christensen Institute
JULY 13, 2016
Edtech enthusiasts promote the benefits of innovations such as open educational resources (OER), learning management systems (LMS), and adaptive learning software. The Gooru software and LPS's learning resources are available for free at gooru.org.
Six trajectories for education and technology
Bryan Alexander
JUNE 24, 2015
Malcolm Brown begins with three major drivers: personalization, hybrid learning, and big data. Malcolm draws on those to illuminate the titular six: device ownership and mobile-first; the textbook and open educational resources (OER); adaptive learning technology; learning spaces; the next-generation learning management system (LMS); and learning analytics and integrated planning and advising services (IPAS).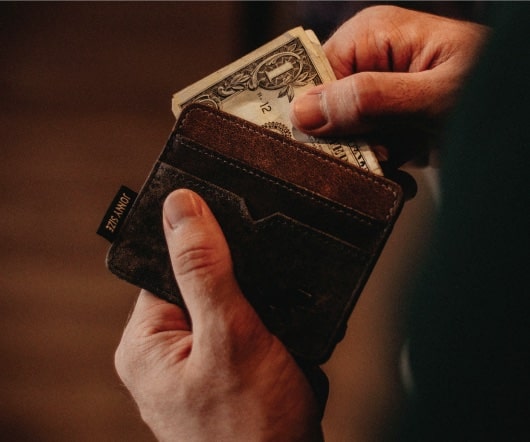 Heard, Overheard and Announced at ISTE 2016
Edsurge
JUNE 29, 2016
David Samuelson, Age of Learning's head of global schools, told EdSurge in an interview that the product (currently geared at Pre-K, kindergarten and first grade) is essentially the ABCMouse consumer product—a collection of multi-subject learning activities—with all the necessary K-12 add-ons, like curriculum and professional development. "It's The ISTE conference isn't the biggest edtech conference in the world by sheer luck.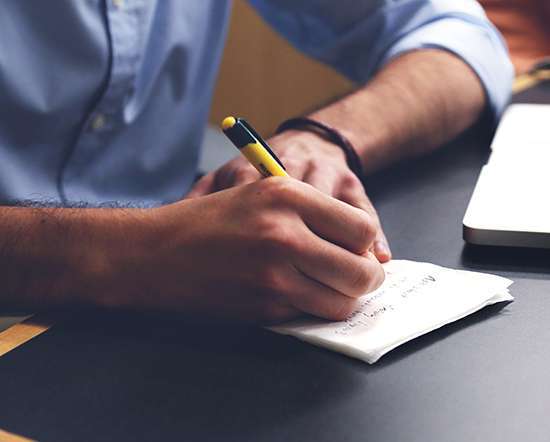 Michelson Runway Announces 5 Higher-Ed Startups in Inaugural Cohort
Edsurge
AUGUST 23, 2016
Here are the five companies in the 2016 cohort: Lrnr : An adaptive-learning platform that uses open educational resources (OER). We're learning alongside these institutions." Michelson Runway hired Designs for Learning , a learning assessment consultancy, to design studies to evaluate student outcomes for each of the companies. Five higher-ed technology startups are soaring this week.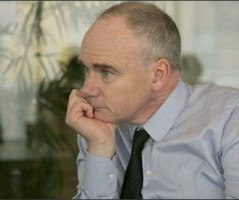 Pearson CEO Fallon Talks Common Core, Rise of 'Open' Resources
Marketplace K-12
MAY 16, 2016
A Pearson business motto is "content plus assessment, powered by technology, equalizes effective learning at scale," Fallon said, and after years of striving for that goal, "we only feel that it's really now starting to come together.".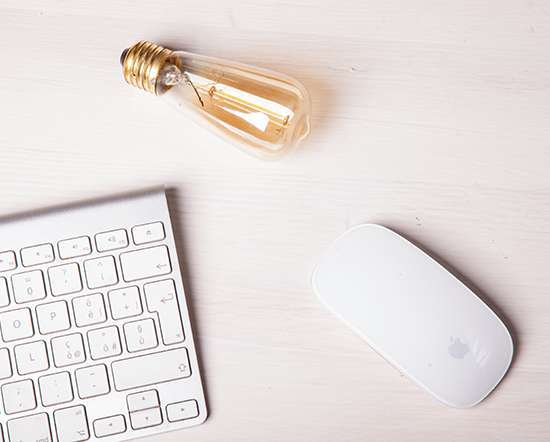 Hack Education Weekly News
Hack Education
JUNE 24, 2016
The company behind the ACT on Wednesday announced plans for a Center for Equity in Learning, which will focus on helping underserved students succeed in college and the work force." " Via Edsurge : " Adam Bellow Becomes CEO of Breakout EDU to Spread Gamified Learning." "Can Venture Capital Put Personalized Learning Within Reach of All Students?" More, via Inside Higher Ed , on various colleges' OER initiatives.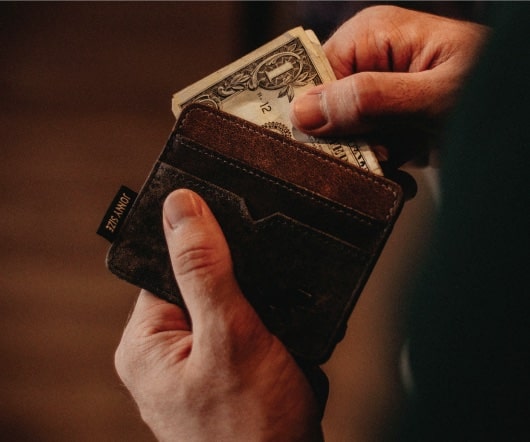 Hack Education Weekly News
Hack Education
JUNE 10, 2016
" From the press release : " Learning Machine and MIT Media Lab Release Blockchain Technology for Educational Credentials." " " Lifeliqe debuts VR -enabled educational content to keep kids interested in learning," says Techcrunch. The video learning company has previously raised $1.57 PowerSchool has acquired the LMS Haiku Learning for an undisclosed sum. Education Politics. " Spending Bill Could Revive Year-Round Pell Grants."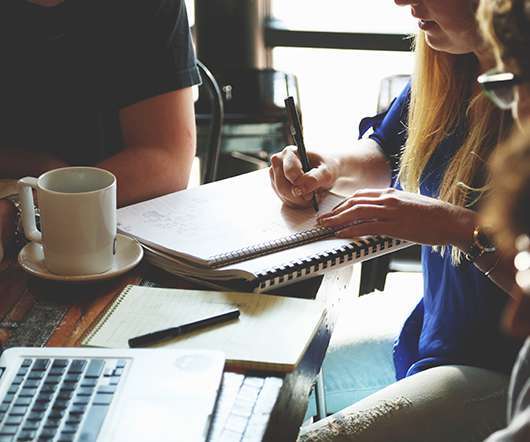 Hack Education Weekly News
Hack Education
MAY 20, 2016
Via KNN : "' aisectmoocs.com ' launched as India 's largest free online open learning platform." Via Campus Technology : " Udacity has announced a partnership with a ride-sharing service in China to host a $100,000 prize competition to find the best machine learning strategy to improve customer experience." " And " Education news from Google I/O : tools to take learning further." Education Politics. " U.S.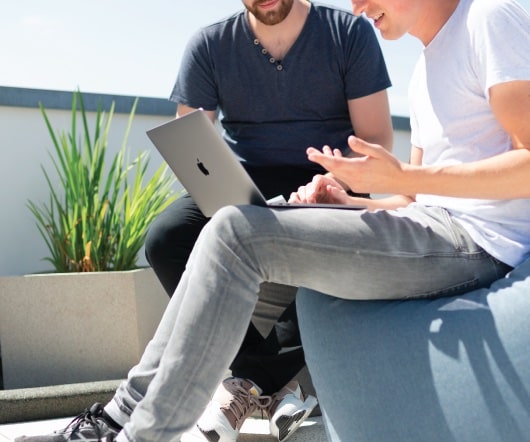 Hack Education Weekly News
Hack Education
JANUARY 26, 2017
" Via EdSource : "New program aims to create more uniform standards among linked learning academies." " The Linked Learning Alliance is a voluntary certification program for California's high school career academies. " PrecisionHawk is a drone surveillance company, which I'm sure has nothing in common with the learning management system. Adeptemy , an adaptive learning company, has raised $3.48