The 2022 EdTech Update MVP Awards!
EdTech Update brings together the best content from hundreds of industry thought-leaders. These awards will recognize the Most Valuable Posts as judged by our readers, award committee, and our machine intelligence and social media. We will recognize the posts that provide the highest value to industry professionals - useful and actionable information, that is tactical or strategic in nature, providing either long-term or short-term value.
Check out the 2022 MVP Award Winner Acceptance Speech Compilation:
Click on the categories below to vote for your favorite articles to win a EdTech Update MVP Award! You can vote for up to 3 articles per category and a EdTech Update account is needed to participate.
CATEGORIES
Awards will be given for articles covering the following categories:
Audience Size
Every day, our articles are read by an audience of over 96,000 people on our site and newsletter. We use our machine intelligence and social media, bolstered by our editorial team, to curate this content.
But 2022 is coming to an end and we want to know: of all of our articles, which are the best of the best? Our machine intelligence, social media, and editors can get us close. But we want that extra special touch that comes from beloved reader feedback.
You can represent these 96,000 readers. Cast your vote and let us know what you like to see!
Judging Criteria
We're judging posts that we see to provide the highest value to industry professionals. Does your article include useful and actionable information? Is it tactical or strategic? Does it provide short- or long-term value? Those are the types of questions our judges will be asking themselves.
PROCESS AND TIMING
Submitting content for consideration
To nominate an article, please fill out the Typeform above. Articles must have been published between October 18th, 2021 and October 12th, 2022 to be eligible.
Nominations are open until October 12th. After that, our panel of judges will review the nominations and narrow them down to a list of finalists for each category.
Voting
Finalists will be announced on November 14th. Once finalists are announced, we will open up voting to our readers. Voting ends on November 28th. Winners will be announced on December 14th.
Program Committee
Meet our expert panel of judges!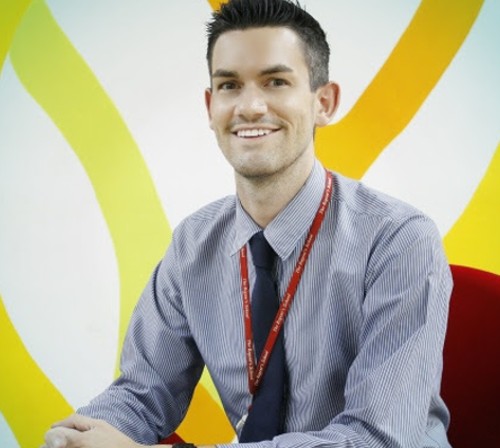 Neil Jarrett
Teacher and Author, EdTech4Beginners
Neil Jarrett is the Year 4 leader at an international school in Shanghai, China. He is originally from London, UK, and has a Master of Education degree with distinction. He is interested in educational technology and ways it can accelerate student learning.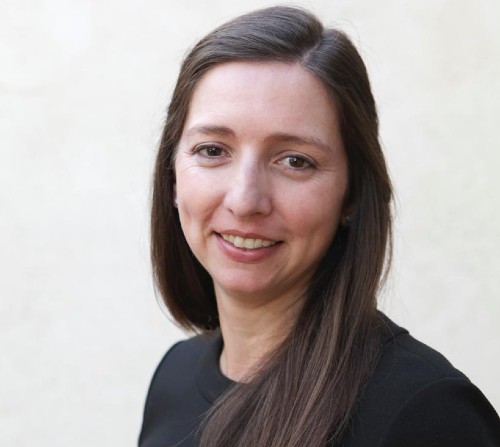 Dr. Pati Ruiz
Senior Research Scientist for Learning Sciences and Emerging Technologies, Digital Promise
Dr. Pati Ruiz is a Senior Research Scientist for Learning Sciences and Emerging Technologies at Digital Promise. A former K-12 technology leader, Pati also spent 16 years teaching Spanish and computer science in grades 6-12 before becoming a researcher. Her research focuses on equity and accountability in artificial intelligence (AI), the intended and unanticipated consequences of emerging technologies, inclusion and belonging in computing, the application of emerging technologies for teaching and learning, accessible design, and educator professional learning. She believes that as AI and emerging technologies continue to gain attention in learning environments, it is essential to listen to student, family, and educator voices to make the most of powerful learning opportunities.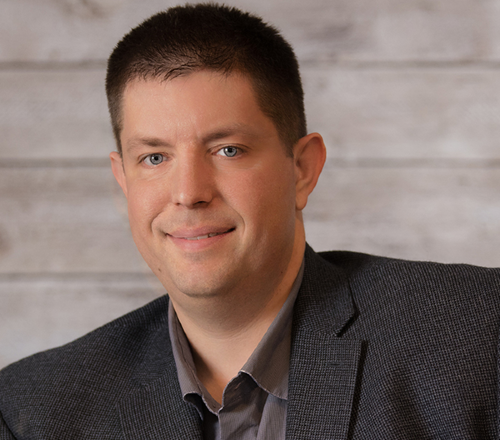 Jeff Bradbury
Lead Instructional Coach for Digital Learning at Norwalk Public Schools and Founder/Creator of TeacherCast Educational Network
Jeff Bradbury is an ISTE Award Winning (2021) and globally-recognized educator, educational broadcaster, public speaker, and entrepreneur whose powerful message has inspired thousands of educators through the TeacherCast Educational Network.
Jeff earned his Bachelor of Science in Music Education in 2001 and eventually his Masters in Music Performance in Orchestral Conducting in 2010. After several years of being a music director for both orchestras and opera companies, he left the musical stage and began working as a Technology Coach in a K12 school district and building the TeacherCast Educational Network.
Created as a passion project to assist teachers in understanding educational technology, Jeff recorded the first TeacherCast Podcast in the summer of 2011. Since then, the TeacherCast Network has been accessed in almost 180 countries and has amassed a following of more than 50,000 followers on social media. With more than 1,000 audio and video podcasts recorded featuring more than 500 EdTech Companies and thousands of educators, TeacherCast is rated as one of the top 50 educational websites. In 2018, Jeff created the TeacherCast Tech Coaches Network to support Instructional Technology Coaches and EducationalPodcasting.com, a learning portal to teach educators how to infuse podcasting into their curriculum.
More recently, Jeff has become an educational marketing coach, helping educators and edtech companies reach their goals of raising their brand awareness. He is a Google for EDU Certified Innovator & Trainer, Microsoft Innovative Educator Expert & Trainer, and a TEDx Speaker. In 2012, he was recognized as one of the Top 50 Educators Using Social Media at the inaugural Bammy Awards and was nominated three times in the category of Innovator of the Year. More recently, in 2019 EdTech Digest recognized Jeff as one of the Top 30 Educators in Educational Technology.