Sat.Feb 11, 2017 - Fri.Feb 17, 2017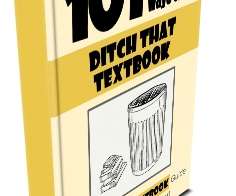 10 add-ons to Google Classroom you MUST try
Ditch That Textbook
FEBRUARY 16, 2017
The basic functions of Google Drive and Google Classroom are only the starting point for the innovative and creative uses one can use in the classroom. Alice Keeler, my co-author in our upcoming book Ditch That Homework, proves that again and again.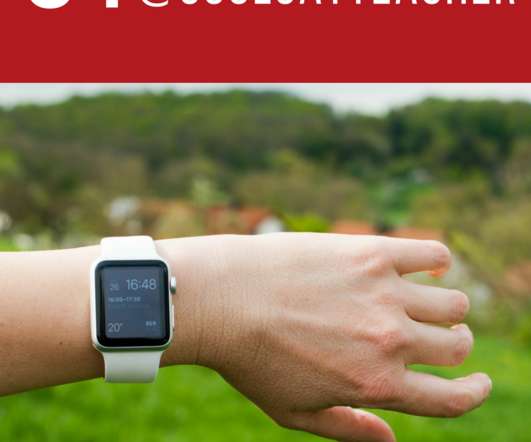 Cool Cat Teacher's 31 Favorite Everyday Tools I'm Using Right Now #edtech
The CoolCatTeacher
FEBRUARY 14, 2017
A special Valentine's Day Episode of 10MT with Links to Tools and Tech I Use From the Cool Cat Teacher Blog by Vicki Davis Follow @coolcatteacher on Twitter. Do you want to know my productivity tips and tricks? How about what I use for digital film class?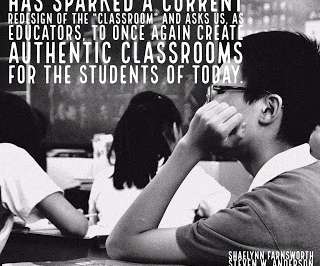 10 Characteristics Of An Authentic-Based Learning Classroom
The Web20Classroom
FEBRUARY 13, 2017
Along with my good friend and literacy expert Shaelynn Farnsworth , we examine what authentic learning means and what these classrooms truly look like. Reimagining education is frequently sparked by advancement in technology. From the introduction of the No.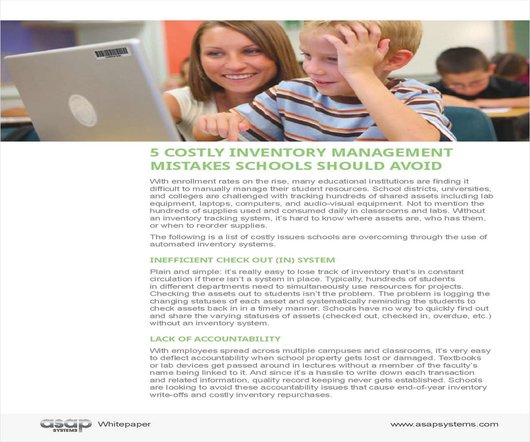 5 Costly Inventory Management Mistakes Schools Should Avoid
Advertisement
If your school is like most, inventory and/or asset management plays a critical role in daily operations.

More Trending