Sun.Feb 12, 2017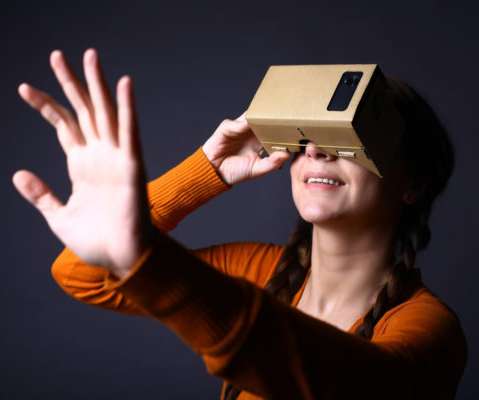 This is what Google Expeditions can do in a classroom
eSchool News
FEBRUARY 12, 2017
Virtual reality is one of the latest tools to hit education, and educators across the country are excited to engage students with dynamic, immersive visuals and virtual field trips. But getting started can be overwhelming, especially with different platforms and devices on the market.
Learning spaces of the third kind
Learning with 'e's
FEBRUARY 12, 2017
The first kind of space was highly organised. In these 'class' rooms, our students gathered, seated in rows, facing toward a single part of the space - the front. At the front of the classroom were all of the important things, such as the teacher, and of course, the teacher's tools.
Scan QR Codes from Chrome Mobile
The Electric Educator
FEBRUARY 12, 2017
QR codes provide a quick way for someone with a mobile device to visit a web site. The problem is that mobile devices don't come pre-loaded with a QR code scanner. Explaining what a QR code is and asking users to download an app takes far more time than manually typing in a web address.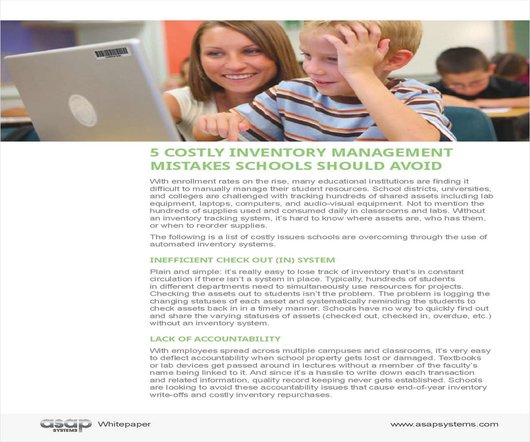 5 Costly Inventory Management Mistakes Schools Should Avoid
Advertisement
If your school is like most, inventory and/or asset management plays a critical role in daily operations.

More Trending