Wed.Mar 15, 2017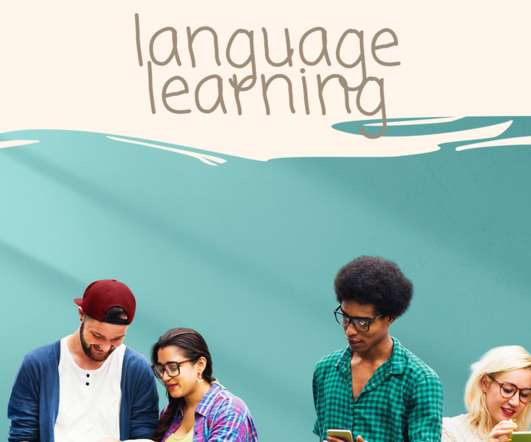 Powerful Language Learning in the 21st Century
The CoolCatTeacher
MARCH 15, 2017
Rachelle Dene Poth talks language learning and STEAM on 10MT From the Cool Cat Teacher Blog by Vicki Davis Follow @coolcatteacher on Twitter. Today Rachelle Dene Poth @rdene915 talks about teaching Spanish and STEAM with technology, student choice , and project based learning.
What Did SXSWedu Have to Say About Adult Learning?
Digital Promise
MARCH 15, 2017
What did this year's SXSWedu conference have to say about adult learning? Turns out, more than you might think. SXSWedu is one of the country's largest educational technology conferences and, as most of these conferences go, has tended to focus more on the K-12 segment than on adults who are in need of foundational skills to help them advance in the workforce.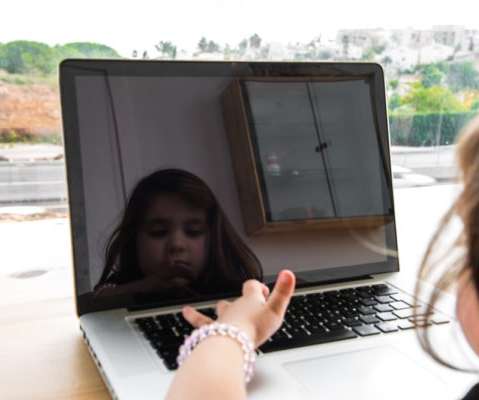 Are online preschools signaling the future of education?
eSchool News
MARCH 15, 2017
[ Editor's note : This piece was originally published on the Hechinger Report.]. In education, there are always a host of programs and policies clamoring for funding. But of all the options policymakers could invest in, the most worthwhile may very well be universal preschool.
A Collection of Some Great Google Drive Tools for Teachers
Educational Technology and Mobile Learning
MARCH 15, 2017
March 15, 2017 We have revisited our Google Drive add-ons' chart we published last year and added few more categories to the list. More specifically, we added Drive tools for creating educational.read more. Charts Google Drive Tools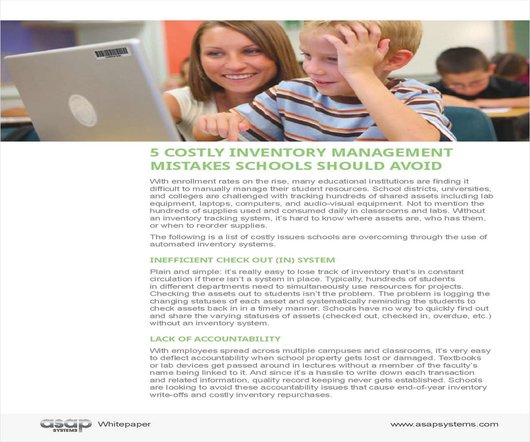 5 Costly Inventory Management Mistakes Schools Should Avoid
Advertisement
If your school is like most, inventory and/or asset management plays a critical role in daily operations.

More Trending