Tue.Feb 14, 2017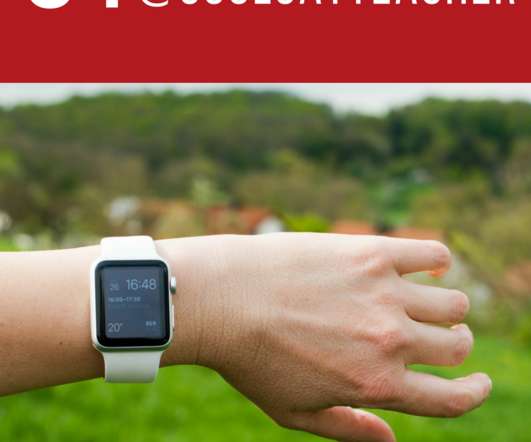 Cool Cat Teacher's 31 Favorite Everyday Tools I'm Using Right Now #edtech
The CoolCatTeacher
FEBRUARY 14, 2017
A special Valentine's Day Episode of 10MT with Links to Tools and Tech I Use From the Cool Cat Teacher Blog by Vicki Davis Follow @coolcatteacher on Twitter. Do you want to know my productivity tips and tricks? How about what I use for digital film class?
Can Virtual Reality "teach" empathy?
The Hechinger Report
FEBRUARY 14, 2017
A still photo from "One World, Many Stories: New York City," one of three VR videos about young people in different parts of the world created by Global Nomads Group. Photo courtesy Global Nomads Group.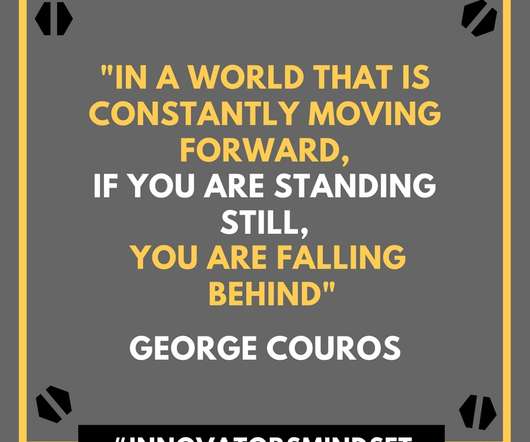 4 Questions to Lay the Foundation for a "Culture of Innovation"
The Principal of Change
FEBRUARY 14, 2017
When I talk about "innovation in education", creativity in schools, or meaningful use of technology, I always begin by saying that nothing I say matters if you do not build relationships in schools. There is no "culture of innovation" if there is no positive culture.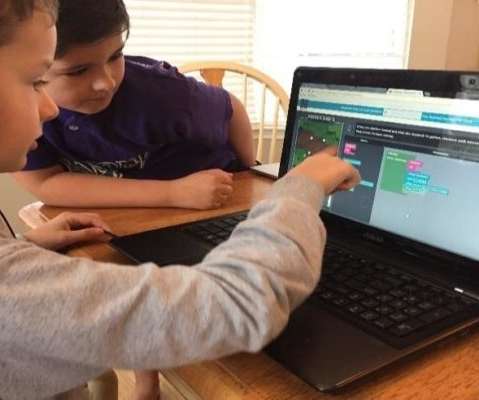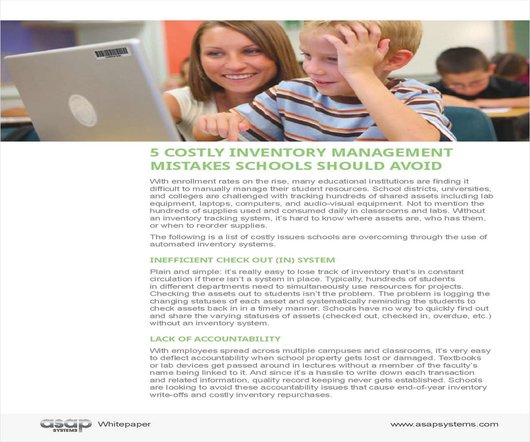 5 Costly Inventory Management Mistakes Schools Should Avoid
Advertisement
If your school is like most, inventory and/or asset management plays a critical role in daily operations.

More Trending