Tom Murray
Getting to YES!
Tom Murray
JUNE 22, 2019
Chris Craft (@crafty184) joins Tom for this #LeadershipMinute. Blog #LeadershipMinute Chris Craft
Stop Celebrating Low-Level Learning
Tom Murray
JANUARY 12, 2019
In the spring of 2002, I was teaching 4th grade in Bucks County, Pennsylvania. As a teacher in my second year, my classroom had a 1:1 student-to-device ratio. That's right, in 2002, 17 years ago, we were 1:1. Palm Pilots. Yes, Palm Pilots. Remember those things?
Leadership Starts with You
Tom Murray
FEBRUARY 22, 2019
I've had the privilege of working for some amazing leaders over the years. Those leaders that had courage. Those leaders with an articulate vision. Those leaders who valued people first. Those leaders who helped foster cultures of risk-taking and innovation.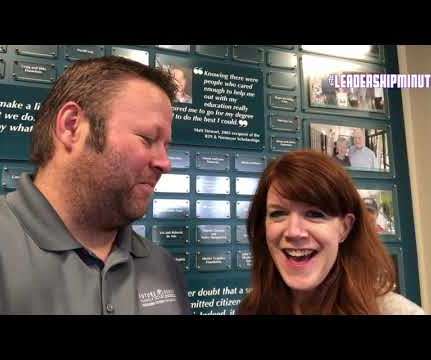 Start with One Thing
Tom Murray
FEBRUARY 1, 2019
We all know the feeling… Being overwhelmed. Not knowing where to start.Being paralyzed by fear.Feeling like we're juggling too many balls in the air. In the #LeadershipMinute video above, I connect with my good friend, Shannon Miller, who addresses this issue in which we can all relate.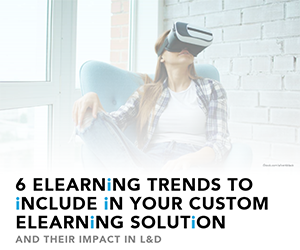 6 eLearning Trends in Custom eLearning Solutions
Advertisement
Most digital learning trends focus too much on the "digital" and not enough on the "learning". It is not enough that content builders master available tools. We need a return to core learning fundamentals. Get Inno-Versity's eBook for 6 of the most important trends coming to digital learning.

Digital Learning
The Work You Do Has Power
Tom Murray
DECEMBER 15, 2018
Blockbuster. Netflix.Toys 'R' Us. Amazon.Radio Shack. Amazon.Kmart. Amazon.Taxicab. LyftNewspapers. Facebook. Instagram. Snapchat. YouTube. On demand content.…and …and now Sears. Amazon. Advances in technology are disrupting almost every industry, and in almost every country.